Ingredients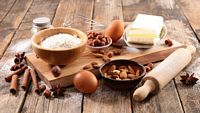 CAKE BATTER

2 cups almond flour blanched, super-fine
½ cup coconut flour
¼ cup protein powder or more coconut flour
6 large eggs room temperature
⅓ cup lemon juice juice from 2 medium lemons
2 tbsp lemon zest
⅓ cup butter melted
1 tsp pure vanilla extract
¾ cup sweetener granulated Erythritol or Monk Fruit
1 cup blueberries
1 tsp baking powder
½ tsp fine sea salt

FROSTING

12 oz. cream cheese room temperature
6 oz. unsalted butter room temperature
1 cup powdered sweetener
1 tsp vanilla extract
4 tbsp heavy whipping cream
2 tbsp freshly grated lemon zest
¼ cup lemon juice freshly squeezed
Directions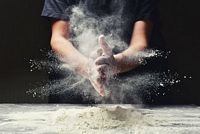 Preheat the oven to 350°F/180°C. Grease 3 9-inch or 8-inch round cake pans and line the bottom with parchment paper.
Make the cake batter: In a medium bowl, combine the almond flour, coconut flour, protein powder, sweetener, baking powder, and salt.
In a large bowl, add the eggs, vanilla extract, melted butter, lemon zest, lemon juice.
Mix using an electric mixer for about 2 minutes or until frothy.
Add the flour mix over the wet ingredients and continue mixing until the batter looks smooth. Fold in the blueberries.
Evenly divide the batter between prepared cake pans. Bake for about 30-35minutes until the top is set to touch and the edges look golden brown.
Remove from the oven and let cool completely in the pan.
Make the frosting: In a large bowl, add all the lemon frosting ingredients and beat using an electric mixer until well combined and there are no lumps visible.
Assemble the cake: Place the first cake layer on a cake stand or serving platter. Evenly spread 1/3 of the cream cheese frosting.
Place the second cake layer and top with 1/3 of the frosting, then add the last cake layer. Top with the remaining frosting. Decorate with fresh blueberries and lemon zest.
Refrigerate for at least 2 hours before cutting.
…
Enjoy
…
More Keto "Cake" Recipes
– Keto Almond Flour Cake/strong>
…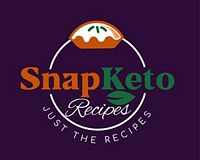 ...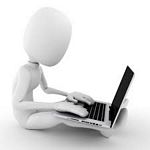 POST YOUR RECIPE!
To post your recipe, click here. Share your favorite recipe. Get your Keto recipe published on the blog with a link back to your own site or social media account.


THE EMOTIONAL EATING GUIDE (FREE)
The Eating Love Guide has helped many people regain control of their eating patterns, resulting not only in weight loss but also better health and improved self-esteem. To read it online, click here.