…
Keto Pumpkin Cheesecake
…
Ingredients
24 oz cream cheese
1 cup pumpkin puree
1 cup powdered sweetener
3 large eggs
1 tsp Pumpkin pie spice
1 tsp vanilla extract
Almond Flour Crust
2 Cups Almond Flour
¼ Cup powdered sweetener
⅓ cup butter melted
1 tsp Vanilla Extract
Instructions
Preheat the oven to 350°F/180°C. Place the rack in the middle of the oven.
Make Almond Flour Crust
In a large bowl, add the almond flour, powdered sweetener, melted butter, and vanilla extract. Use a spatula or a fork to combine until a thick batter forms.
Press the crust mixture into a 9″ springform pan and press firmly into the bottom. Bake for 10-12 minutes.
Make the Pumpkin Cheesecake Filling
In a large mixing bowl, add the cream cheese, powdered sweetener, pumpkin pie spice, and vanilla extract. Mix using an electric mixer just until combined.
Add in the pumpkin puree and continue mixing.
Reduce the speed of your mixer and add the eggs.
Pour the pumpkin filling over the cooled crust – Smooth the top with a spatula and tap once to remove the air bubbles.
Bake in the preheated oven for about 40-50 minutes, until the set o touch, but still jiggly.
Remove the cheesecake from the oven and allow to cool completely in the pan.
Refrigerate for at least 4 hours or overnight until completely set.
Run a knife around the edges and remove the springform.
Slice and serve with homemade sugar-free whipped cream.
Enjoy
– SnapKetoRecipes
…
...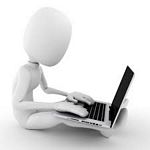 POST YOUR RECIPE!
To post your recipe, click here. Share your favorite recipe. Get your Keto recipe published on the blog with a link back to your own site or social media account.


THE EMOTIONAL EATING GUIDE (FREE)
The Eating Love Guide has helped many people regain control of their eating patterns, resulting not only in weight loss but also better health and improved self-esteem. To read it online, click here.