…
Keto Coconut Flour Crepes Recipe
…
Ingredients
– 1/2 cup Coconut Flour
– 1/4 cup Melted Butter
– 3/4 cup Coconut Milk
– 1/4 cup Sweetener
– 6 Eggs
– 1/2 tsp Baking Powder
– Pinch of Salt
Instructions
– In a mixing bowl whisk together the eggs with the milk and melted butter.
– In another bowl combine the dry ingredients.
– Add the dry to the wet ingredients and mix.
– Allow the batter to rest for 10 minutes. This will also help make the batter thin and smooth.
– Grease a pan with a bit of butter and when it's hot add ladles or scoops of the crepe mixture and spread thinly.
– Cook for 1-2 minutes and then flip and repeat on the other side as well.
– Serve hot with your favorite Keto toppings.
Enjoy
– SnapKetoRecipes
…
...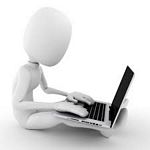 POST YOUR RECIPE!
To post your recipe, click here. Share your favorite recipe. Get your Keto recipe published on the blog with a link back to your own site or social media account.


THE EMOTIONAL EATING GUIDE (FREE)
The Eating Love Guide has helped many people regain control of their eating patterns, resulting not only in weight loss but also better health and improved self-esteem. To read it online, click here.