Ingredients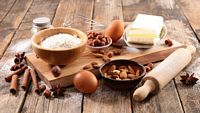 1/4 cup Melted butter
4 eggs
1/3 cup Almond flour
1/4 tsp salt
1/4 tsp baking powder
1 cup Shredded cheese
Directions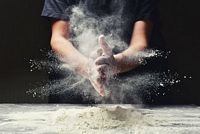 Preheat oven to 400F. Line a baking pan with parchment paper.
Add all of the biscuit ingredients to a mixing bowl and combine..
Scoop the batter into biscuit sized portions onto the baking sheet.
Bake in the oven for 15 minutes or until golden brown. Let cool and serve.
…
Notes & Options:
A few notes:
– You can replace the almond flour with coconut flour if that's what you have on hand.
– For the cheese, Cheddar is the most common for breakfast biscuits like these, but again mozzarella or any other mild cheese would work well with this recipe.
– Another option would be to add small bits of bacon into the recipe.
– And if you really want to make it feel like breakfast then cut them in half and stuff them with scrambled eggs and bacon and eat breakfast like a king, without any carbs to effect your weight.
Enjoy
…
More Keto "Breakfast" Recipes
– Keto Cinnamon Oatmeal
– Keto Biscuits (new recipe)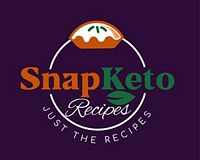 ...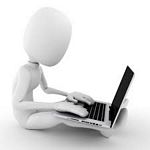 POST YOUR RECIPE!
To post your recipe, click here. Share your favorite recipe. Get your Keto recipe published on the blog with a link back to your own site or social media account.


THE EMOTIONAL EATING GUIDE (FREE)
The Eating Love Guide has helped many people regain control of their eating patterns, resulting not only in weight loss but also better health and improved self-esteem. To read it online, click here.