…
Keto Strawberry Gummies Recipe
…
Ingredients
1 package Sugar Free Strawberry Jello
2 envelopes Knox Unflavored Gelatin
1 tablespoon powdered sweetener
1/2 cup cold water
1/2 cup heavy whipping cream
Instructions
– Pour the cold water into a bowl and add the gelatin on top to soften.
– Heat the cream in a small pan over medium heat until simmering.
– Add the Jello and sweetener and mix. Add in the softened gelatin and mix.
– Fill the space of a rubber candy mold with the mixture. You can also pour it into a loaf pan and cut it into cubes once it gels.
– Chill for at least 1 hour before removing from the molds.
Store in the refrigerator.
Enjoy
– SnapKetoRecipes
…
...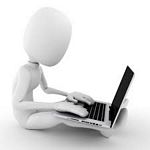 POST YOUR RECIPE!
To post your recipe, click here. Share your favorite recipe. Get your Keto recipe published on the blog with a link back to your own site or social media account.


THE EMOTIONAL EATING GUIDE (FREE)
The Eating Love Guide has helped many people regain control of their eating patterns, resulting not only in weight loss but also better health and improved self-esteem. To read it online, click here.