…
Chocolate Peanut Butter Health Bars Recipe
…
Ingredients
• 1 cup Nuts
• ⅓ Almond Flour
• ¼ Stevia Sugar Substitute
• 1 tbsp Cocoa Powder
• 1 tsp Flax Seeds
• 1 tbsp natural peanut butter
• 2 tbs Coconut Oil
Instructions
– Add mixed nuts to a food processor and blend.
– Add almond flour, stevia, cocoa powder, flax seeds, peanut butter and coconut oil to the food processor and mix for 2-3 minutes.
– Place the mixture in a dish lined with parchment paper and flatten out the mixture to your desired shape.
– Top with additional chopped mixed nuts and place in the refrigerator for at least an hour.
– Remove and slice into bars.
Enjoy
– SnapKetoRecipes
…
...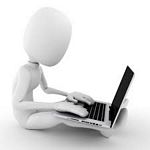 POST YOUR RECIPE!
To post your recipe, click here. Share your favorite recipe. Get your Keto recipe published on the blog with a link back to your own site or social media account.


THE EMOTIONAL EATING GUIDE (FREE)
The Eating Love Guide has helped many people regain control of their eating patterns, resulting not only in weight loss but also better health and improved self-esteem. To read it online, click here.